PAY DOWN CONSUMER DEBT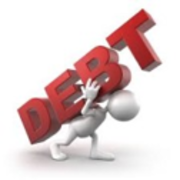 Find a way to pay down debt systematically. Either pay down the highest interest rate debt aggressively or "snowball" debt by aggressively paying off the lowest balance debt, first, (while always making minimum payments on the other debt). When that debt is paid off—move on to the next lowest balance, and so on, until they are all paid off.
BUDGET AND CUT COSTS

Ask yourself, Do I really need it? Or, Can I live without it (most of the time)? Also ask yourself, Is there something I can do to bring in more income?
PAY YOURSELF FIRST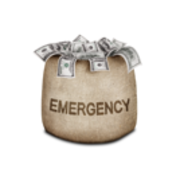 After identifying budget cuts, adding additional income or both, don't forget to build an emergency fund. Make funding for your emergency fund the first item on your new budget. Shoot for 3-6 months' worth of expenses.